Add Meta Data to MIDI File
Add song title, artist name, key, time and other Meta data to a MIDI File and MP3 backing tracks with Merish-PC.
DOWNLOAD MIDI META EDITOR
Download and install Merish-PC Meta Editor using the links below. MAC and Windows versions available. Click on the desired version to download and setup.
---
Step 1: Open Merish-PC
Click the 'Select Songs ..' button to locate MIDI Files and MP3 Files you want to edit.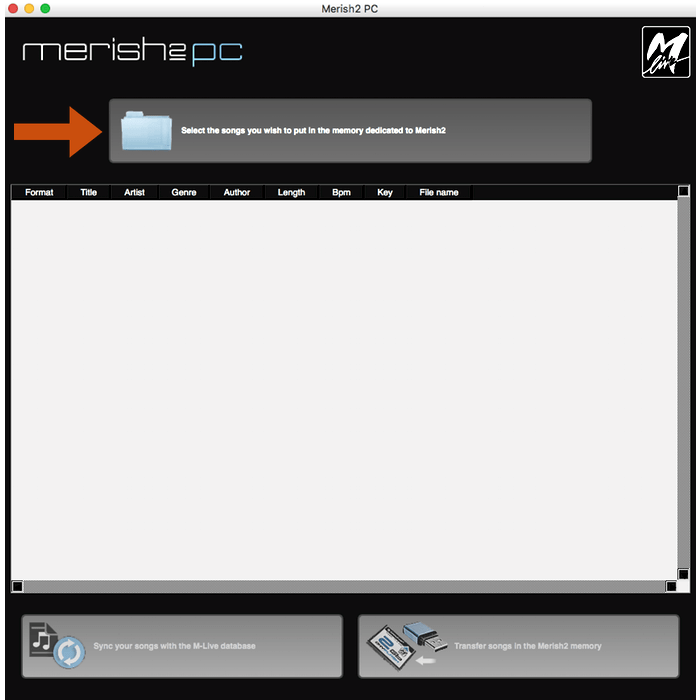 Step 2: Open Finder/Window
Select the MIDI Files and MP3 Files you want to edit.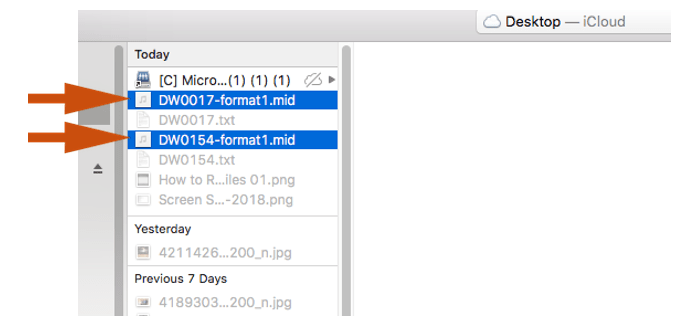 Step 3: View loaded songs
Re size column widths by dragging column bar to the right or left.
Double click a title to view and edit Meta data.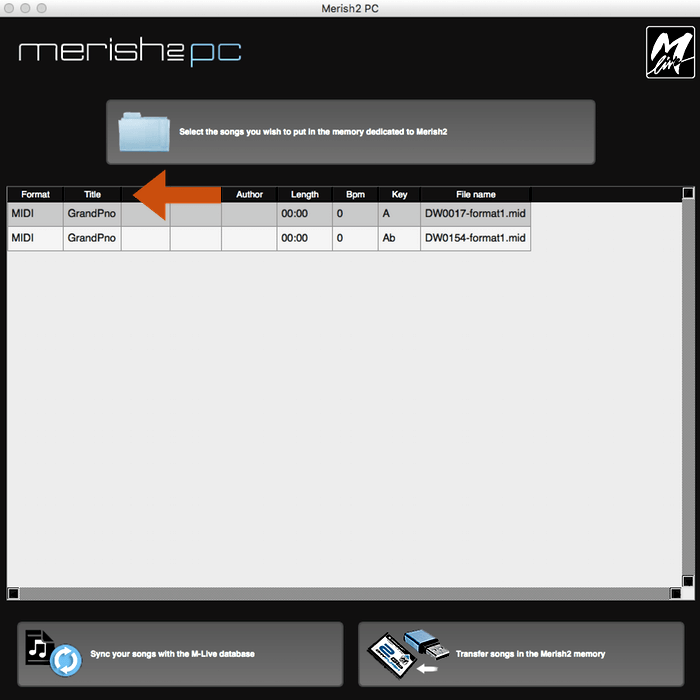 Step 4: Edit and Save Meta Data
Enter song title. If you wish, add artist name and other available fields.
Do not check 'Apply to all' unless there are multiple songs on the list by the same Artist or Genre or Author (composers)
On completion, click SAVE or Cancel to exit without saving.
Close the program to exit.

IMPORTANT ! Do not use the Sync and Transfer options at the foot of the screen. These options will rename long file names down to 8 characters and is not recommended.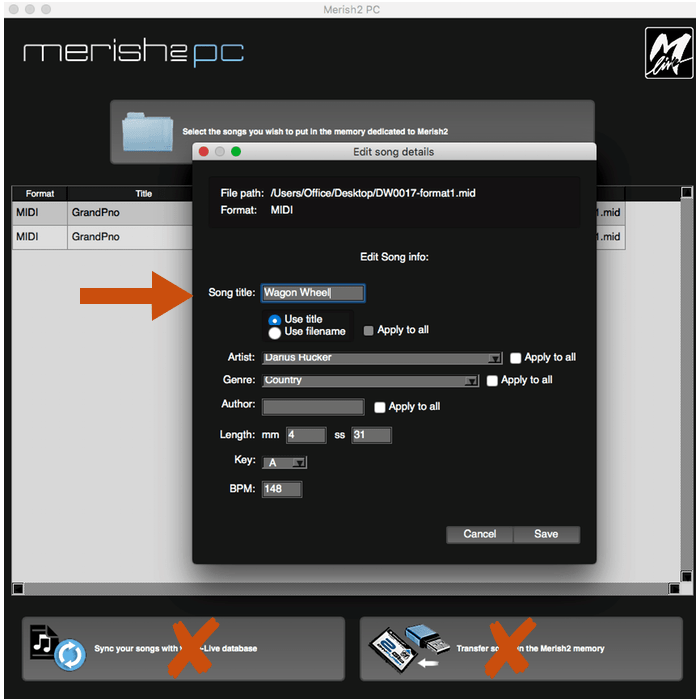 ---
Related Links
General MIDI Soundset Map - Shows instrument & drums layout for GM devices
MIDI File Players - Stand alone MIDI Karaoke Players
Download MIDI Files - View all Genres
What is a MIDI File? - Article by John Ialuna