Teresa Teng MIDI Files | Backing Tracks
Download Teresa Teng MIDI Files and MP3 backing tracks. Teresa Teng MIDI Files include merged Type 0 and split Type 1 versions. Mp3 backing track versions indicated by 'MP3' button. Find Teresa Teng lyrics and view inclusions like MIDI Karaoke and melody guide on the song page. Teresa Teng MIDI song files by Hit Trax are 'gig ready' for singers, bands and entertainers. Load into any MIDI playback devices, MIDI apps and sound cards and start playing. To add Teresa Teng titles to the cart, click the MIDI or MP3 button. Choose any 3 or more individual titles and receive a 40% discount off your purchase. Checkout is secure, and the download is immediate.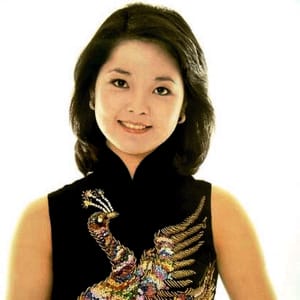 Download Teresa Teng MIDI Files and MP3 Backing Tracks
Teresa Teng was a Taiwanese pop singer who recorded many hits during her short life, including her signature tune "The Moon Represents My Heart". After gaining success in Japan. Teng was also singing in Mandarin, Cantonese, Japanese and English and her hits spread to Malaysia and Indonesia. Teresa Teng died at age 42 from a severe respiratory attack.